We offer Subaru accessories that help you make the most of your driving experience. Whether you're looking for a set of roof rack light bars to help you transport gear or LED fog lights to help you see in all conditions, we have the perfect Subaru accessory for your needs. We also offer a wide range of Subaru mounts and lights to help you show off your style. So whether you're looking for function or fashion, ExtremeLED has the Subaru accessory for you
Whether you're looking for a Subaru Crosstrek light bar, a Subaru Outback light bar, or a Subaru Forrester light bar, we've got the options to fit your vehicle. We even have WRX light bar or SSD light bar options if you're looking for something to fill the space behind your grill. We also offer plug and play wiring harnesses, making your install a snap! From our 3" light pods to our 30" light bars, we make it easy to find the perfect LED lights for your Subaru.
Worried about buying from us? Most customers are shocked by just how bright these are... but what if they're not exactly what you wanted? If you don't love them, send them back. See more details in our FAQ.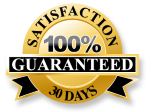 3 Items in Grid
4 Items in Grid
List